Sydney Photographers
Photographers come into your life for the special occasions you want to remember. We capture and preserve those memories for you.
We're a professional photography team providing:
in Sydney, Australia.
How do we help?
We'll help you look pretty, have fun and feel happy - the same as we helped our clients featured in our weddings, portraits and events portfolio.
We think about longevity. The photos we take today will be loved many years in the future. We try to keep your photos as close to reality as possible. It means - we don't follow short-term editing trends which will soon be out of fashion.

We won't force you to do anything crazy...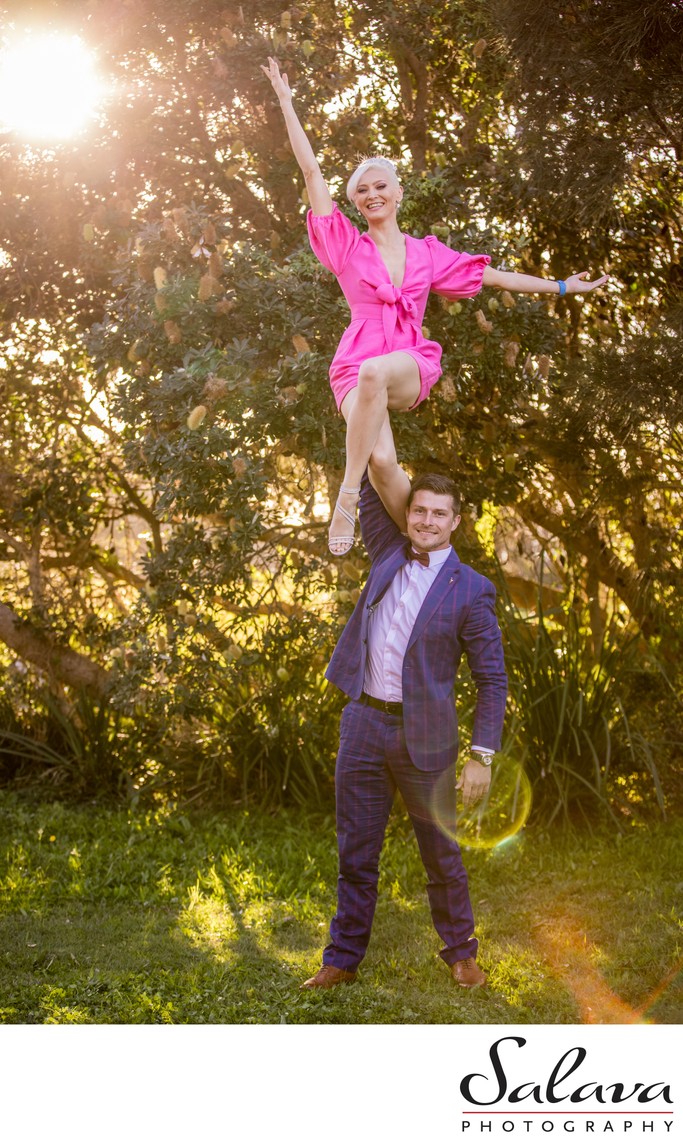 ... unless you want us to.
And even if you don't like being photographed, we'll make you feel at ease and fall in love with your pictures. It happened to our clients many times before as you can read in our:
Jan and Rochelle truly are amazing and super talented. We are not used to being in front of the camera, but Jan and Rochelle made us feel at ease and some how managed to make us look like we belonged in front of the camera. Their positive, relaxed, fun energy is super contagious. which made it all the more enjoyable as we bounced off each other bringing our laidback carefree nature into the photos. The photos they created were absolutely beautiful and completely us. They captured all our emotions and memories of our special day, in a way that was natural and true to our way of being. Thank you Jan and Rochelle. x - Natalie Smith
How much?
Our clients are saying that our price is very reasonable.

We engaged Salava Photography for our recent wedding. From the start they were enthusiastic, knowledgeable and friendly. They understood our needs and their costs were very reasonable, especially for the quality and clarity of the photos. Rochelle and Jan were wonderful to work with, were non-intrusive and the photos were way beyond expectations. I would recommend them to anyone and everyone! - Chris Nelson
Albums, prints & wall art custom-designed to love
Our albums, prints & wall art are high quality & custom-designed - made with you to fit your needs perfectly. That's why you will love them.
We love travelling
Although we live in Sydney, we also frequently travel to all points of New South Wales - and we love it.
So - if you need a photographer in Sydney, Hunter Valley, Blue Mountains, Kangaroo Valley or anywhere else, do not hesitate to reach out.
Who are we?
We are Rochelle & Jan - life partners. We are like salt & pepper - so different but best used together. We wanted to find something we would both enjoy doing together and we found photography.
Why are we doing photography?
Your photos from us can live with you and your children far behind the lifespan of your latest post on social media. We offer photography products that you can't accidentally delete from your phone memory or computer hard drive. Imagine touching the photographs you love and imagine the excitement of your grandkids seeing in future photographs that you are so proud of today. Imagine the family gathering around the table with your wedding album 20+ years from now.
We love the feeling of creating something really special for you and your family. That's what motivates us to work weekends. We love the happiness that photography can bring to our lives when we create with you something you will appreciate for a lifetime.
Why is photography important to you?
You are probably about to get married or you want to hire a professional photographer for your special event. But why are photos so important to you? The power of photos in our lives is huge. Often we don't even realise it.
Photos connect you with your past
Jan's grandfather was so proud to have a grandson but sadly he didn't get too much time to enjoy life with his grandchild - Jan. Without the few photographs of Jan with his grandfather, his grandfather would be a caring person he heard about without a face for Jan. Thanks to photography people can connect much better with those they couldn't meet or remember.
Photos freeze special moments for the future
This is a story from the time when Australia was on the long path to recovery from the Great Depression when a love story started. Two people were engaged and they decided to put the stamp of "officiality" on their love. They got married in a registry office.
There is almost no evidence of this humble wedding because the newlyweds were not in a position to hire a professional wedding photographer during those tough times.
The bride and groom saved and bought tickets to visit the Melbourne ZOO to make their wedding day special and that was a lucky decision. There was somebody with the camera who was kind enough to take the only wedding photograph of the new husband and wife. The bride and groom in this photograph are Rochelle's grandmother and grandfather...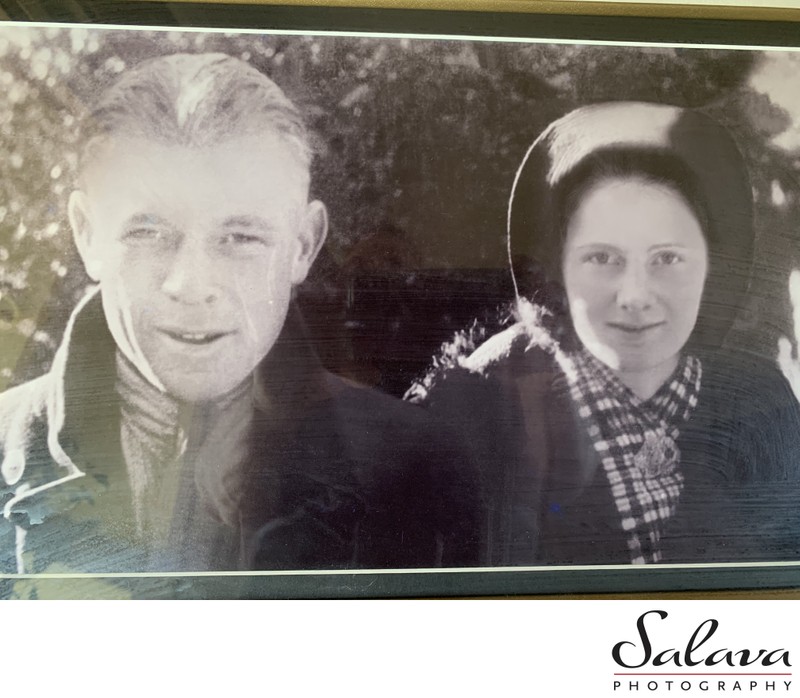 Those two stories are our personal examples of why is photography important to us. You may have a similar or different story - but if you value photography the same as we do, you are in the right place.
Photography today: Easy to take, easy to lose
We live overloaded with mobile phone pictures. Mobile photography is like fast food. Quick, easy and addictive. Take a few happy snaps on your phone, post them on social media and...scroll... and your images are lost in the feed. As fast as they were created, they disappear at the same speed. Many people see this cycle as an unavoidable part of technological progress. But there is a better way...
Next step
Booking a professional photographer is a luxury because your mobile phone is usually good enough to share your photos online. But why not treat yourself when it matters?