About Salava Photography
We are Jan & Rochelle, a team of two AIPP accredited photographers with two completely different styles of photography who work well together to capture & tell the story of your special occasion.
(Btw. we are also engaged so, if you are getting married, we know how excited you feel right now!)
Jan is a former newspaper editor from the Czech Republic (now in charge of putting this text together) and when it comes to your photoshoot, he is a naturally calming element with a fly on the wall approach to photography.
Salava is Jan's surname often confused with few different English words with a similar word base. Jan /yan/ is originally from the Czech Republic and the surname Salava is probably derived from the personal name Salamon by adding the suffix -ava, which is the German form of the Hebrew personal name Š (e) lomá (h), translated as peaceful. Peaceful fits Jan very well.
Rochelle, on the other hand, is the conductor of the shoot with a strong Pit Bull mentality (hopefully she won't read this), fighting constantly for the best outcome for her clients. She is the one at weddings who will tackle iPhones, Uncle Bob's camera and Aunty Mary's iPad to ensure she captures your first kiss. Rochelle will not hesitate to ask the celebrant to "kiss" "one more time" if the shot has been missed due to such occupational hazards.
Our approach to photography

Jan is

relaxed

candid

non-invasive

calm

silent

introverted

photographer

Rochelle is

passionate

bubbly

caring

courageous

determined

extroverted

photographer






More about Jan

More about Rochelle

left the Czech Republic in 2012 to improve his English
swapped editorial job in a news publishing company in Prague for hard work in commercial kitchens around Sydney
met Rochelle and his temporary visit to Australia became a permanent stay
found enjoyment in taking photos and became reasonably good at it
you can still see him travelling around Sydney in his kitchen work uniform - casual hard work in between photography jobs keeps him motivated and fit
in his free time, he will most likely enjoy reading a good book

started helping her father - a photographer from the age of 6
studied photography at University
had a rock star dream before she met Jan and started living a dream with him
developed a high level of customer service whilst working with celebrity chefs such as Matt Moran at Aria Restaurant Sydney, Guillaume Brahimi at Guillaume at Bennelong in the Sydney Opera House and Peter Gilmore at Quay Restaurant
she can pick you up in an Uber - she drives because she loves to drive & chat
warning! she has a blue belt in Kyokushin karate and is training for a black one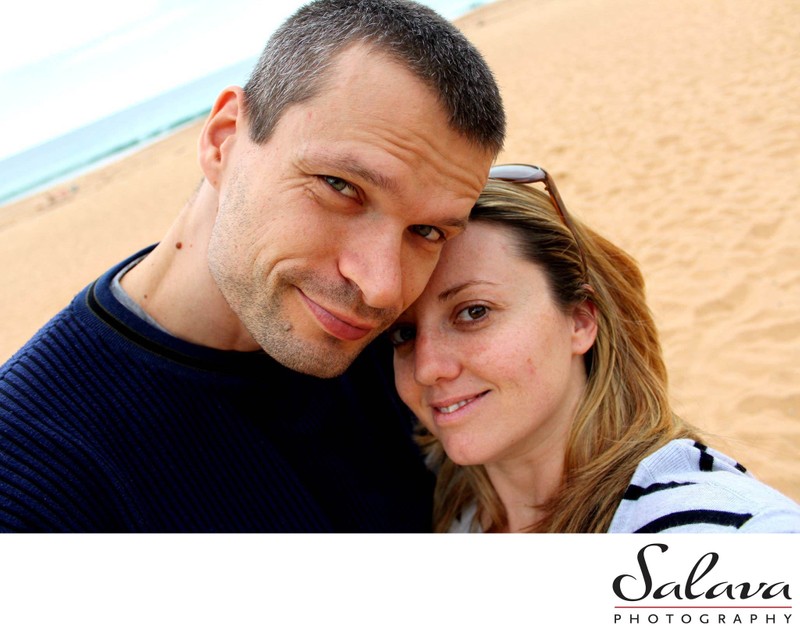 Who is an Accredited Professional Photographer?

"An Accredited Professional Photographer is a photographer, who doesn't just claim to be a "professional" but earns that title by successfully completing the rigorous AIPP accreditation process."
Australian Institute of Professional Photography


Trust me, when I am saying that she is passionate for the best outcome, I mean it.
Rochelle studied photography at University and will guide you through every detail, explaining what, when, how and why a photograph should be taken in this or that light. Well, you don't need to listen to everything she is saying, just remember, she has the best intention with your wedding day in her heart.
Rochelle and her partner Jan were so amazing for my wedding day. Very professional, flexible and more than anything personable! They made our day even more special and got photos of everything we asked for and more! I'm very impressed with how the photos turned out. 10/10 would recommend 💕🥰

- Sarah Carr
Rochelle is an extroverted, bubbly person who was born into the world of photography with a camera in hand - her father was a photographer and Rochelle's first early childhood memories are connected with helping her father develop black 'n' white negatives.
Jan is an introverted, easy-going photographer, who loves authentic, candid moments. He will photograph you without you realising you even are being photographed. Jan developed his sense for good photography probably in his editorial role in newspapers, or is it just a natural gift he has been born with...?
Feel relaxed and be proud
Our objective is to make you feel at ease & relaxed during your photography session. We will naturally capture the essence of a special occasion for you. We want you to fall in love with your pictures and hang them on the wall in your home with pride.
These moments captured during your session can stay with you forever in the form of beautiful wall art, prints or albums and you will be able to share these memories with the people you love most as time goes on.
We don't take this responsibility lightly. If you have any questions please do not hesitate to contact us.
We're here to help!
Are you searching online for the best photographer in Sydney?
or...Top 10 photographers in Australia?
or... how to find a good wedding photographer?
or...best questions to ask your photographer?
How many photography websites have you seen before ours?
We may not fit as the best answer to all your questions, but...
We care and we want to take the stress off your shoulders.
Everybody can say that, right?
It is time to get to know us a bit closer.
There is one more thing we would like you to think about...