Custom Designed Albums
Many people read a book once or twice and leave it on the shelf. However, there is one book that members of your family will open over and over again. Why? Because there is a piece of their soul in it. What book is it?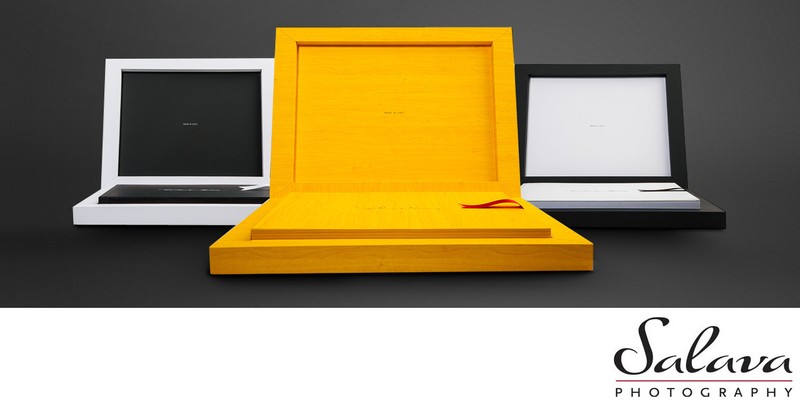 That book is your wedding album. There is not much text to read - if any, but the story of your wedding day will be a conversation topic for generations.
Is a wedding album worth it?
The wedding album is not a necessity for many couples when they are planning a wedding because there are more immediate things to worry about and the album seems to be only an additional expense.
In saying that - Yes - a wedding album is worth it.
Why? Because the album is the only physical product, which can create the most complete story from your wedding day and survive many generations if treated well. An album is a book you will want to show to your guests on special occasions. It will be the book everyone will want to see on your 10th, 20th, 30th...50th wedding anniversary, every time somebody else will get married, every time your children start asking about your wedding day ...or every time someone passes away, to remind you of the day the whole family was happy and together.
... The album that you both made for us was so beautiful it's not just an album but a feature piece of our house. Having the choice of everything made it so exciting and it came perfect exactly what we wanted. The styling was excellent and the choices of photos really captured our whole day every emotion from start finish. ...

David & Ashley Shirley
Wall art works in a similar way, however, one picture will spark only a small piece of your wedding day in your memory and the rest is up to your imagination. We all know that memories fade as time goes on. How much will you remember 50 years from now?
An album will refresh your memory better - the album will tell the story all over again.
A wedding dress or suit is a worthy investment although it may be worn once, a wedding cake is a worthy investment even though it will be gone the next day - a wedding album is worth it too because it will live with you and grow in value as the years will go past.
...Archiving family photos used to mean simply sticking them in a hard-backed album. Today, however, we all seem to need something approaching an information technology degree. It's a problem that will become increasingly common as we gradually entrust all our photos and home movies to digital media. Not just because of disk crashes. Format obsolescence won't help either. For example, if you saved your pictures to 5¼in disks (remember them?), good luck finding a computer that will now read them. Even if you had the foresight to transfer everything to DVDs, who is to say this format will be around in 10 or 20 years?.. - Michael Hewitt wrote this on 5th March 2011 in The Guardian. Today we know that DVDs are gone and we still face same problem only the media changed from DVDs to USBs...
A USB with images from your wedding will fail in the long run. You can't pin a wedding video to the wall or go through the video in the same way you can enjoy page by page your wedding album.
You don't need the album to live and some couples choose that option. Many people, however, want the album, other people say ...hmmm ...no I don't need it - but they secretly want it.
There is something special with that photo book that you don't want to miss out on.
Album Pricing
Includes: album design session, retouching of photos chosen for your album, retouched album files, shipping and GST
Deluxe Wedding Album + Preservation Box + Retouched Album Images

Available in a 40x30 cm /16" x 12" size.

60 pages / 30 spreads
$3490

Album + Preservation Box + Retouched Album Images

Available in a 33x24 cm /13"x9.5" size

50 pages / 25 spreads

$2490



Parent Album & Preservation Box

An exact replica of your main album in a 30x20 cm / 12" x 8" size
$1490
Additional Album Spreads
$175 per spread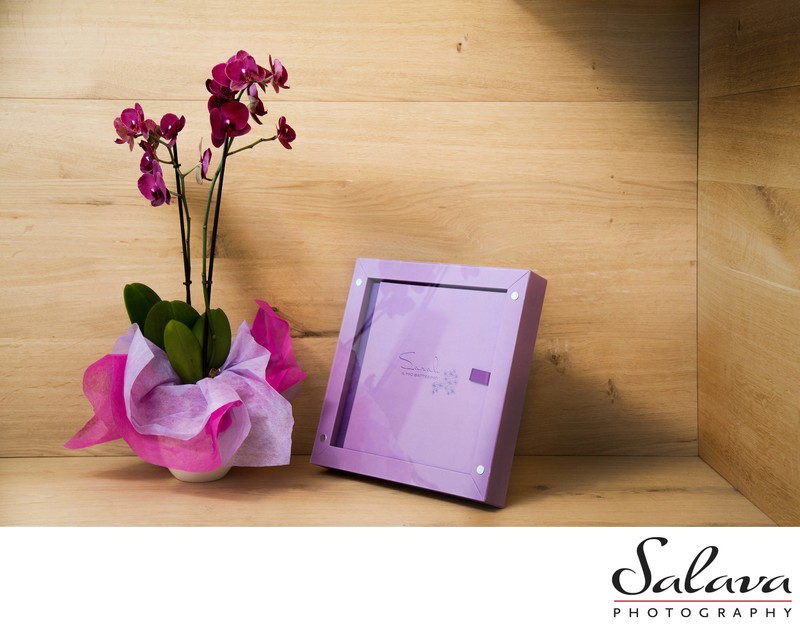 Our albums are handcrafted & custom designed.

We can create an album not just for your wedding but for every other event or portrait session you want to remember. Your birthdays, anniversaries, awards nights and engagements shouldn't be forgotten...and we are here to help you.
Each album is a collaboration between you and us. You can choose from 64000 combinations between colours and materials when designing your wedding album with us. Each page in your album is printed on archival paper. Our albums are completed with a beautiful gift box, guaranteed to preserve unaltered throughout the years.
Choose materials and colours for your album
Album Cover & Album Box
Touch








Linen Fabric - available only for album box








Class Leatherette - available only for album cover






Cork