Aqua Luna Waterfront Dining Engagement
Engagement photographers Sydney.
Aqua Luna Waterfront Dining in Drummoyne used to be known as the Drummoyne Rowing Club. Now it is an event venue with an Italian influence.
We photographed an engagement party here - full of energy and dancing. And we had a chance to work with exquisite views over the Parramatta River and Rodd Island. I remember looking out of the window at the sunset above the water and the dark clouds. A perfect photo opportunity was created right there.
Customers in their reviews of Aqua Luna in Drummoyne love the food - that's the footmark of the owners and their Italian heritage.
---
Check the weather forecast before your event in Drummoyne.
---
This engagement party in Aqua Luna was not our first Drummoyne event, We have also photographed Greek orthodox christening in Ecco Ristorante or school formal in Montage in Lilyfield, which is nearby.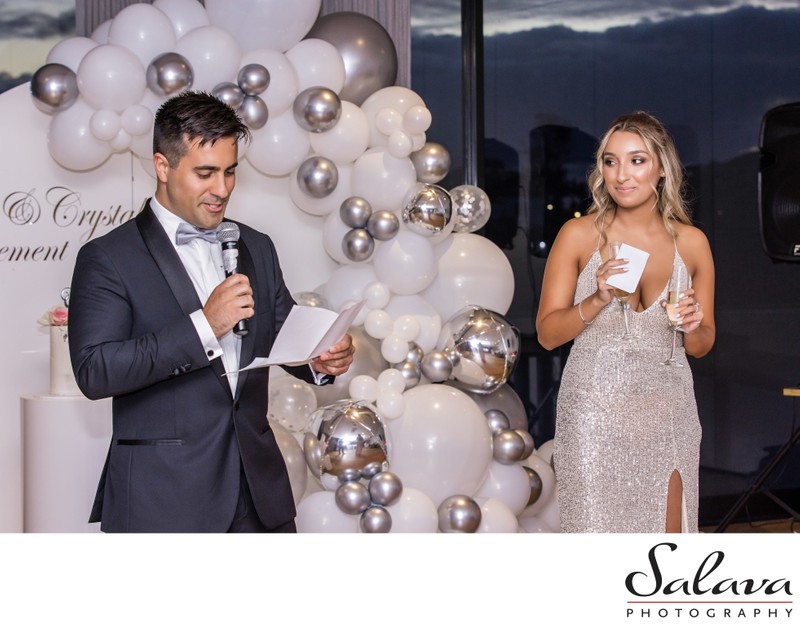 Venues in the Drummoyne area, where we would like to photograph
The Cove Dining
Concord Golf Club
Cafe Birkenhead
*This is a subjective selection. Don't hesitate to contact us if your favourite venue is not on the list.




Location: Aqua Luna Waterfront Dining, 461 Henley Marine Dr, Drummoyne NSW 2047.

Keywords: Aqua Luna Waterfront Dining (2), Drummoyne event photography (3), engagement party (4).