Event Photography Pricing
Photography pricing for engagement parties, school formals, corporate events, birthday parties, anniversaries, functions, christenings and other special occasions in your life.
Chat before you book
Choosing an event photographer is not easy. To boost your confidence and ensure that we are the right photographers for you, we invite you to schedule an obligation-free Zoom meeting. This will give you a chance to meet us face-to-face, discuss your plans in detail and see if our personalities are going to fit in with yours and your guests.
Communication is an important aspect of a photographer/client relationship. It is beneficial for you to know that you have a good connection with your photographer from the start.
As the outcome of this Zoom meeting, you will be well informed about what to expect if you choose to move forward with us.
Pay only for what you need
Everybody has different needs. Our event packages are structured in a way that allows you to find the right solution for you.
You choose the number of hours you need us for. You choose if you need your images only in form of digital files or if you want an album or to print them.
We understand how frustrating it may be to look for a price and not be able to get it without committing to a phone call. We are transparent and our prices are always updated on our website.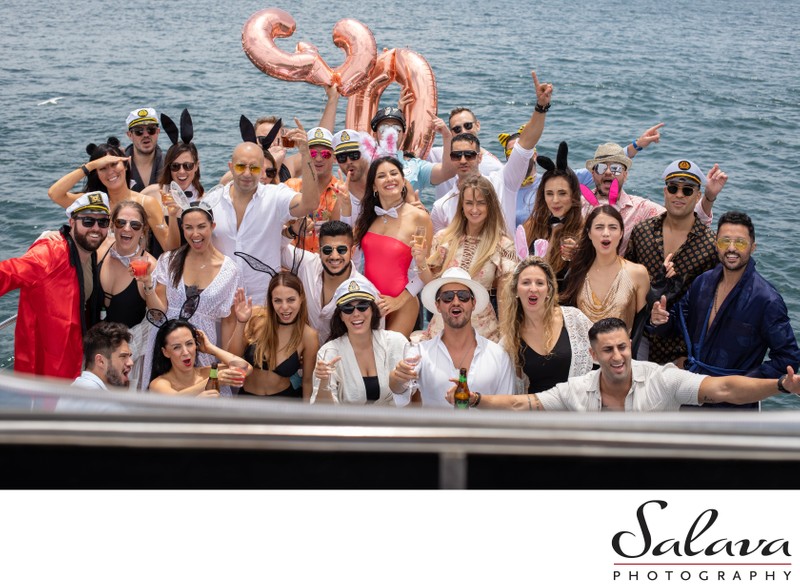 Event Photography Pricing
Includes:
Two photographers (Jan and Rochelle)
Approx. 100 full-size digital images per hour
A black & white digital copy
An online pre-event consultation
12-month online gallery/print store access
1-hour on-road travel from Sydney CBD
Typical 30-day turnaround time
Delivery via Dropbox
| Coverage | Price |
| --- | --- |
| 2 hours | $500 + GST |
| 3 hours | $750 + GST |
| 4 hours | $1000 + GST |
| 5 hours | $1250 + GST |
| 6 hours | $1500 + GST |
Overtime
$300 per hour + GST
Optional Add Ons
*Our event rate applies to all general events except weddings, commitment ceremonies, vow renewal and surprise weddings.
*Prices and services may change without notice.
For locations 1 hour + outside of Sydney CBD travel fees apply:
$50 + GST per hour for every hour on the road.
$250 + GST per hour per night accommodation allowance for locations 2 hours + outside of Sydney CBD.
Last Minute Bookings
Do you need an event photographer last minute? It happens, we understand it. You may have been considering not having a professional photographer document your event or your date has been brought forward due to personal reasons.
In addition, event photographers can cancel for various reasons such as getting ill, family commitments, personal reasons, duplicate bookings due to poor client management or unfortunately, some photographers may cancel on smaller bookings to accept a larger booking for your event date. We appreciate how stressful it is to be left stranded with nowhere to turn when you thought everything was organized.
You can always try your luck with us and give us a call. We obviously can't guarantee we will be available however if we are, all we need is 24 hours' notice and time to discuss the details of your event so that we do not shoot blindly, payment in full and a signed booking form.
When you choose Salava Photography you choose Jan & Rochelle to be your photographers.

We take pride in the photography we do and for that reason, we never send anybody else to take pictures on our behalf.

There are companies, which will send to you their contract workers to take pictures on behalf of that company, but that's not us. We always work together and we will always be the ones you will see taking pictures at your event.
The final selection of the images from your event is our responsibility. We aim to show you the best out of your event therefore not every image taken can be selected.

No photographer in the world can take a perfect photo every time he presses the camera trigger. We all make mistakes, we all shake, and we all are testing if a certain idea will work or not. People are blinking their eyes and all subjects in our environment can act unpredictably and ruin our photo idea.

For all those reasons we do the final selection to make sure that all selected images are our minimum and above technical and artistic standard. Images that don't meet our standards are not selected. Those are mostly duplicates or near-duplicates, unflattering images, closed eyes images or out-of-focus images.

The judgement of photographs is subjective and therefore each person may have a different opinion on the image selection. The final selection will represent us, therefore it is at our discretion to choose those photographs and show you the best out of our work.
We accept the following payment methods:
Online Bank Transfer
Direct Debit
Paypal
Credit Card
After you pay the deposit for your event photography you have 14 days where you can change your mind and ask for your money back with no strings attached.
Do you have more questions? Here are the answers.
How to book
Zoom chat
A Zoom call is a great opportunity to decide if we are a good match. We will discuss your event plans in detail and create a personalised quote and coverage guide for you.
Secure your date
To secure your event date in our calendar we need a 30% non-refundable booking fee and a signed copy of our booking form at the same time.
Pre-event online consultation
Closer to the date, we will check in with you again to go through your event thoroughly to make any amendments, answer any questions and finalise the details for your booking.
Booking confirmation
The balance payment is due 4 weeks before your event to confirm the booking.
Everything is ready for your event day.