Wall Art
We are photographers however our service does not stop when we leave your event. In addition, we can turn your picture into high-quality wall art designed to last a lifetime.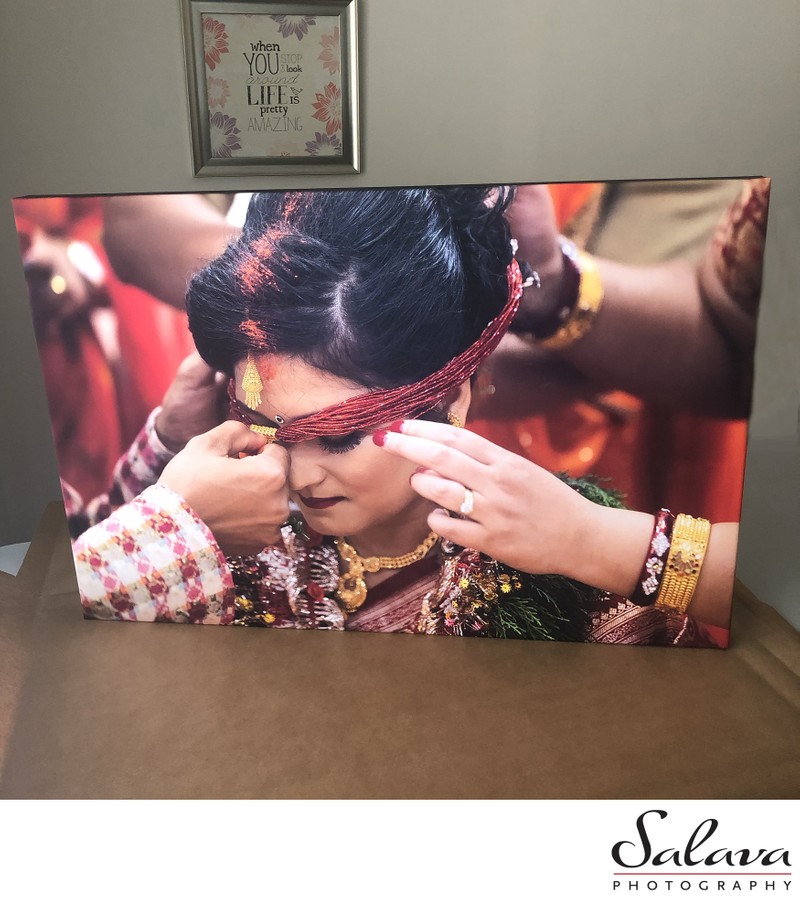 We are a print-based photography business. That means our clients have the opportunity to own our high-quality print products.
Our wall art is custom-designed & museum-quality. It means that the most up to date technology and high-quality archival materials are used to reproduce each detail in your image and you will be able to keep the art for a lifetime.
We flew across the world to visit our supplier's studio and we spent the day learning first-hand how each product is made. We want to ensure that what we offer is what we would want for ourselves.
We have compared wall art available to consumers online to our exclusive products and in comparison, we always feel proud of our choice.
HD Fine art prints are certified to last 300 years by the JEITA Institute and they are the most vibrant and accurate representation of our files on paper. We use eco-friendly printing and do not use hazardous chemicals when printing your photographs.
Albums, acrylic, canvas and metal wall art are designed to last for a lifetime.
Jan and Rochelle did our wedding photography this year, did such an excellent job. So happy with everything they did they went above and beyond my expectations. The wall art is so beautiful we got from them. Thanks again so much for making our day the best. - Lisa
Our wall art is available in acrylic, metal & canvas. Each piece is ready to hang and custom-designed.
Print orders are fully retouched and include retouched digital files. Your print products are shipped to you within 4-6 weeks.
Wall Art Pricing (includes GST and shipping)
Acrylic, Canvas, Metal Wall Art - ready to hang

150x100 cm /60" x 40"
$3490
115x75 cm /45" x 30"
$2490
90x60 cm /36" x 24"
$1490
75x50 cm /30" x 20"
$990
60x40 cm /24" x 16"
$790
38x25 cm /15"x10"
$490
30x20 cm /12"x8"
$290
Acrylic

Highest quality acrylic with an extremely transparent 1/8 inch thick acrylic sheet - resistant and unalterable - available in a shiny Glossy or anti-glare Matte finish.
An adhesive layer made from patented material makes an invisible connection between your image and sheet of acrylic.
State-of-the-art inkjet printing - 12 fine art inks bring a wealth of detail and colour accuracy.
Seamless unibody wooden panel ready to hang.
Variety of panel materials and colours.
Metal
Stunning technology - colours are infused by sublimation on the state of the art ChromaLuxe® aluminium plate.
Being infused into the substrate, dyes become durable, robust and anti-scratch. Water, grease, dust, even sharp objects are simply not an issue.
Seamless unibody wooden panel ready to hang.
Choose among 5 different surfaces.
Variety of panel materials and colours.
Canvas

A superior quality canvas mounted on a planar element that will never collapse, or allow the canvas to loosen or bulge like other panels on the market.
The base for a quality canvas must be natural fibre. Polyester and PVC are poor imitations you can find often on the market.
A silky surface, completely anti-glare for deep blacks and rich colours.
Archival museum-like quality of certified 12 colours high definition printing.
Seamless unibody wooden panel ready to hang.
Choose materials and colours for your wall art
Touch