Mulgoa Valley Receptions Wedding
We love to photograph at Mulgoa Valley Receptions. Rochelle and I both have years of experience in hospitality, so we can appreciate the high level of professionalism in customer service we have witnessed at every wedding we photographed here.
In essence, Mulgoa Valley Receptions is a beautiful venue with friendly, helpful staff and flavorful food.
---
Check the weather forecast before your wedding in Mulgoa
---
Wedding ceremony at Mulgoa Valley Receptions
A decorated garden Gazebo is the traditional spot for an outdoor ceremony at Mulgoa.
The ceremony photograph above is a memory of one of the first weddings we photographed at this venue. What makes the bride laugh? Bright red lipstick on the groom's face after their first kiss as husband and wife. A little moment that would be forgotten if not captured on camera.
Bridal shoot at Mulgoa Valley Receptions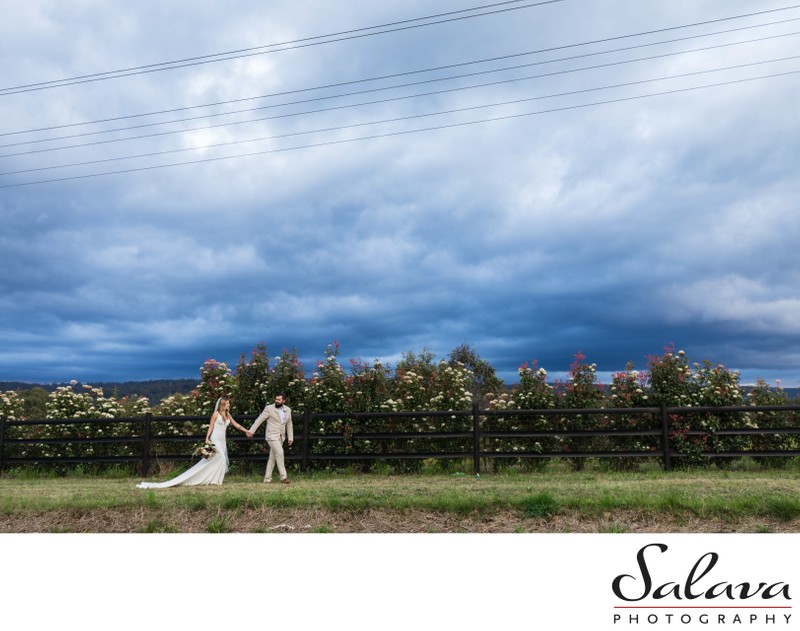 The 27 acres of beautiful countryside that Mulgoa Valley Receptions sits on is almost a guarantee that you will find a good spot for good wedding photographs. The photograph above was taken on a bridal shoot just across the road from the venue.

Location: Mulgoa Valley Receptions, 1440 Mulgoa Rd, Mulgoa NSW 2745.

Keywords: Mulgoa Valley Receptions (3), Mulgoa wedding photography (3), wedding ceremony photos (29).